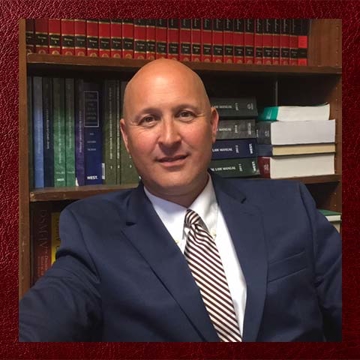 Since graduating from law school, Attorney Andrew Farley has continually sought to offer the best legal care he can through his practice. He is always expanding his comprehension of the law to be better prepared to tackle an array of issues that his clients may face.
Attorney Andrew B. Farley is a member of The Lexington Chamber of Commerce, a past President and member of the Lexington County Bar Association, and a member in good standing with the South Carolina Bar Association. He has also been admitted to practice in the Federal District Court for The Fourth Circuit, District of South Carolina.
With excellence in his field and recognized skill, Andrew has gained him a favorable reputation among his peers and those he has served. He constantly strives to advance his knowledge, as well as participate in his community and the legal world. He is dedicated to providing focused attention to each of his clients and has experience handling a variety of legal problems, including criminal law, DUI, and divorce.
When he takes on a case, one of the first things Andrew does it try to become as acquainted with it as possible. He wants to understand the details involved with it, as well as who his clients are as they deal with their situation. He looks to know what their goals are and to proceed toward a resolution that works in their favor.
Strong Representation in Family Law & Criminal Defense
For those who are dealing with the end of their marriage, Attorney Andrew Farley provides legal assistance that incorporates compassion, personalization, and powerful representation. He knows that many of his clients can be blindsided by the tough circumstances that arise in their lives, and he uses his understanding of the law to give them a fighting chance.
He is able to seek results in matters of spousal support, child custody, property division and more, recognizing how much some of his clients depend on these outcomes. He is also an experienced defender and strong advocate for his clients when they are arrested or charged for a crime. Whether a case is dealt with in or out of the courtroom, Attorney Andrew Farley persistently brings his best.
From Lexington, The Farley Law Firm, LLC proudly serves the legal needs of South Carolina's Midlands area, including the communities of Lexington, Columbia, Chapin, Irmo, West Columbia, Aiken, Saluda and Newberry.
Gain the Answers You Need
Why We Are the Right Choice