Professional Approach for Targeted Results
In Lexington, South Carolina Practicing
Family and Criminal Law for Over a Decade
10+ Years of Legal Representation When You Need It Most
When you face tough legal challenges like family law concerns or criminal charges, having an experienced Lexington lawyer on your side can help you feel more hopeful about obtaining a favorable outcome for your case. For many people, a divorce is the most emotionally and financially taxing experience they will ever go through. Our team at The Farley Law Firm, LLC provides comprehensive family law representation at every stage of the divorce process, advising you of your rights and advocating on your behalf to achieve a favorable outcome.
Attorney Andrew Farley has served as a past President of the Lexington County Bar Association for 2012 and, in addition to being a member in good standing with the South Carolina Bar Association, has been admitted to practice in every court in the state, as well as The United States 4th District Federal Court. We are committed to securing the best possible result for you. You can count on us to be available to answer your questions and provide guidance throughout the process, helping you to make the most informed decisions about your family and assets.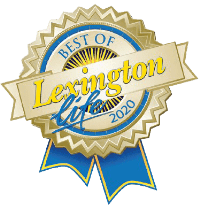 Trusted Guidance for Family & DUI Law
You can significantly reduce the chances of a long, drawn out legal battle by retaining a Lexington, South Carolina divorce lawyer as early as possible to guide you through this ordeal. Attorney Andrew Farley can keep you informed and involved so that you will not have to wonder about where you stand. Going through this representing yourself may expose you to a great disadvantage in court. Our firm's thorough understanding with this process can help alleviate this burden and ease the challenges faced in divorce.
The Farley Firm, PLLC handles many different kinds of cases, including:
As your advocate, we will do everything we can to obtain the best results possible. We provide clients with the knowledge they need to effectively make decisions about their case and receive the outcome they are looking for. No matter how complex your case, we are here for you. Get started on your consultation now by calling
(803) 393-4394
or
contacting our firm online
.
Defending Residents of South Carolina
Why We Are the Right Choice
Experienced & Dedicated Lawyer on Your Side
In any given legal situation, effective planning can help you avoid making mistakes that could cost you later on. Attorney Andrew Farley has helped hundreds of clients plan their cases and obtain favorable outcomes for their needs. In divorce and child custody, for example, careful planning can help you ensure your interests are protected, both now and in the future. It is important to work with an attorney that will give your case the attention it needs, as well as one that practices in the South Carolina Family Courts.
When beginning each case, The Farley Firm, PLLC takes the time to listen to your situation and understand your goals. We can provide you with effective counsel that will help you make the best use of your legal options, answering your questions and thoroughly preparing to set you on the correct course. Our family law, DUI, and criminal defense representation helps clients whose futures are in jeopardy, and we have a track record of successful results. You don't have to face your situation alone. Put trusted guidance on your side by calling (803) 393-4394 today.
The Many Ways We Can Help You
Gain the Answers You Need